Services Provided
Providing child, adolescent, adult individual, couples and family counseling.
Treatment specialization includes: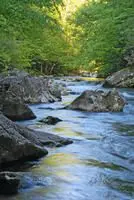 Therapy for Depression and Anxiety (Children, Teens, and Adults)
Child Parent Relationship Therapy (CPRT)
Play Therapy, Art Therapy, and Sand Tray Therapy
Couples Counseling (Gottman, Emotion Focused Therapy, Prepare & Enrich, IMAGO)
Family Counseling
Parenting Support
LGBTQ Youth and Adults (Couples, Families)
Grief Counseling
Post-Traumatic Stress Disorder
Stress Management
Addiction & Recovery
Conflict Resolution
I work with a wide range of emotional and behavioral issues providing services that span from therapy for depression and grief counseling to parenting support, couples counseling and beyond. In a comfortable and supportive atmosphere, I offer a highly personalized approach tailored to each of my clients individual needs to help attain the personal growth they're striving for.
If you're experiencing difficulties as a couple navigating your relationship and feeling distant and uncertain how to get back to where you used to be as a couple, I provide couples therapy with a Prepare and Enrich evaluation to help you identify and actively address the barriers holding your relationship back.
If you're an individual who feels "stuck", lonely, anxious, panicked, depressed and trying to find your own path to happiness, I provide evidenced-based practices that will allow you to overcome your fears and sadness within a supportive and caring environment.
Are you dealing with an explosive child or teenager? Do you feel like you've tried everything and things still feel out of control? I provide Child and Adolescent Centered Therapy, Play Therapy, Art Therapy, Sand Tray Therapy, Skill Building and Coping Skills to help your child or teenager find new ways to deal with their feelings in a healthy manner.
When a child, teenager, couple, or single-parent is dealing with immense stress and uncertainty, it affects the entire family system. I provide Child-Parent Relationship Therapy (CPRT) from a Family Systems Perspective.
LGBTQAI+ Gender Identity & Sexuality therapy for those who are questioning and contemplating. Supporting and helping individuals, including children, adults, teens, and families.
Internet, pornography and sexual addiction treatment from a Cognitive-Behavioral (CBT) and Mindfulness base. Recovery treatment provided for clients with support for family members based on Patrick Carnes, leading expert in the field of sexual addiction.
Additional areas of specialty with whom I have extensive experience working include:

Working with schools in the community and helping parents establish 504's and IEP's for children and teens and assure they are being followed.
Working with schools and families to eliminate bullying in-school and within the community.
Treatment for ADHD, Asperger's, Autism, or Spectrum Disorders which cause sensory issues or delays.
Drug and Alcohol Abuse Counseling for all ages